Browsing articles in "Family Life"
Here's a quick little video of team Battlin' for Adalyn at Great Strides.  Thanks to your support we're one Great Stride closer to a cure.  THANK YOU!

Huge THANK YOU goes out to Wild Trappers for sponsoring our team and providing us with these awesome team shirts.  We couldn't be more thrilled.  Here's Hunter sporting the latest Battlin' fashion.  🙂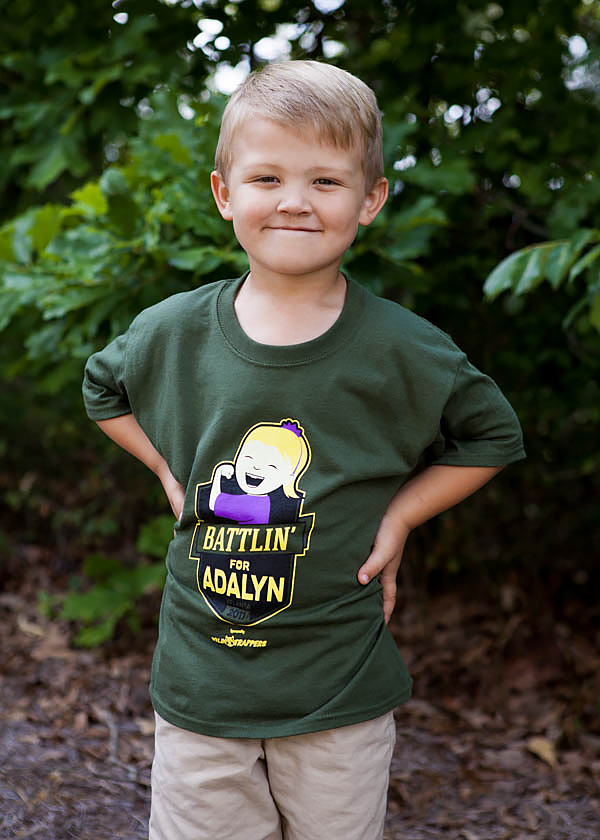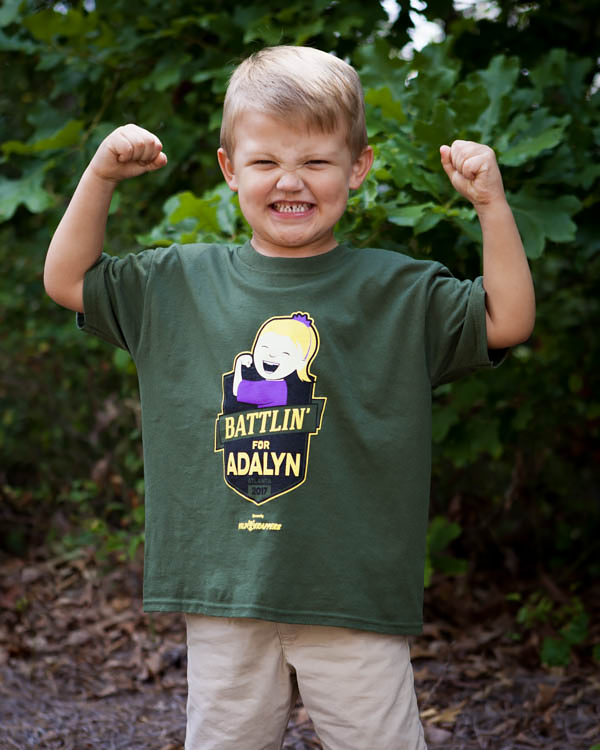 That's right, we're only one week away from our first Battlin' for Adalyn team walk.  As of right now we've raised a whopping $11,476.00 and have 69 walkers registered for the walk!  If you don't have anything to do next Saturday please come join us.  It's a great time full of games, food, and activities for the whole family.  You can find out more information here.  Thanks again for all those that have donated.  Your support means the world to us!
Episode 5 has gone live.  Check it out below.

This picture was too cute not to post. The young lady to Adalyn's right is Raegan whom she met on the ship and instantly became friends with. 🙂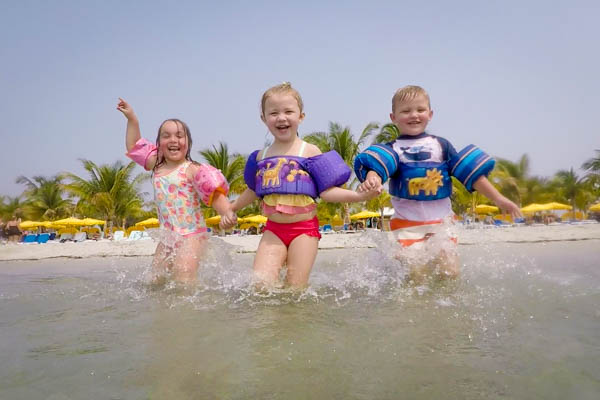 We're back from an amazing vacation cruising around Central America on the Norwegian Jade.  There was adventure, relaxation, food, gambling, swimming, wild animals, more food, drinks, entertainment, amazing weather, and yes more food.  🙂  Unfortunately, it's back to reality for us but we made this little video to remind us of the great time we had.
We're still super excited about Adalyn's new YouTube channel.  Be sure to check out episode 2 of Jokes for a Cure.  Adalyn tells some real knee slappers and will blow your mind with her magic tricks.
With all the recording we've been doing of Adalyn for her new YouTube channel recently, Hunter wanted to show off his magic skills too!
It's been 5 years in the making but Adalyn now has her very own Great Strides Team.  Previously we were raising money for the Cystic Fibrosis Foundation through our SunTrust Team Shine On.  But with Adalyn turning 5 we thought it high time she had her own team.  We introduce to you Battlin' For Adalyn.  With the unveiling of the team name we thought it would be cool to also setup a YouTube page to help support the team.  It's our goal to post videos that make people smile, laugh, giggle, and generally brighten people's day.  Oh, and hopefully get some donations while we're at it.  😉
So, to kick things off, here is our first video in a series we call Jokes 4 A Cure.